Dear Friends,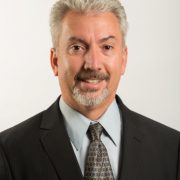 It is my honor to present Standing Together to End Sexual Assault's (STESA) 2018 Annual Report.
This year was very busy and productive for STESA. We completed the lengthy and detailed rebranding process and unveiled our new brand-name, logo and colors at the 10th Annual Chocolate de Vine event. Our goal with rebranding the agency was to make sure that we were more welcoming to survivors of any type of sexual assault, their loved ones, and to those who support our center. STESA belongs to the community.
STESA worked to strengthen existing relationships with community partners to better serve survivors of sexual assault. We provided various in-service trainings to law enforcement officers, medical professionals and social service agencies. We continue to be a key member of the Sexual Assault Response Team (SART). We have been a strong contributor to efforts to address human trafficking. We have done this through the County of Santa Barbara Human Trafficking Taskforce, County CSEC (Commercial Sexual Exploitation of Children) Steering Committee, and the Survivor Assistance & Fighting Exploitation (SAFE) SB Community Collaborative.
One notable activity that we did this year was to improve the delivery of services to survivors of commercial sexual exploitation and partner with a CSEC group home. Several young women were housed in the group home as they heal from commercial sexual exploitation and they receive services on site as it is difficult for them to seek support outside of the group home. Seven young women participated in this group over a five-week period. Together, we were able to provide them with resources that they may have otherwise not been able to access.
Unfortunately, this year our country was plagued by a series of high profile cases regarding the issue of sexual assault. One of these surfaced during the hearings for Brett Kavanaugh as a candidate for Supreme Court Justice. We were disappointed by the events in Washington, DC, in which Dr. Christine Blasey Ford's request for privacy was violated and her dignity was desecrated during the Kavanaugh hearings. Again, we saw another example of a sexual assault survivor's credibility being questioned. We saw yet another instance in which the alleged perpetrator's power, fame and wealth took precedence. Regardless of their position in the community, their power, their fame, or their wealth, we must hold perpetrators accountable, and we definitely must not reward nor entrust them with the systems that we hold dear. High profile cases in the mainstream and social media can restimulate the trauma that other survivors have experienced. During the hearings, we provided support for many survivors who found themselves reliving the issues related to their sexual assaults.
Despite the continued challenges, STESA will continue to work vigorously with elected officials to make certain they take our cause to the highest political level. We Stand Together for justice. We Stand Together against sexism, racism, xenophobia, poverty, homophobia and oppression against individuals with disabilities. We Stand Together to End Sexual Assault.
We are seeing unprecedented levels of awareness about the issue of sexual assault. As survivors come forward to share their experiences, we have immense opportunities to make a significant impact to empower them and to eliminate all forms of sexual assault in our society. We need your financial support to accomplish this. Respectfully, I ask you to join me in support of our cause by making a tax-deductible financial contribution.
Warmly,
Frank Quezada
STESA Board President